Sunday May 10, 2020 Minister Avery Ford
Forgive.
This is the third part in our series dealing with messy relationships. We started with love, last week we got encouraged, and now we're moving on into the messy.
Happy Mother's Day!!!
Have anyone you love, ever hurt you? Have you ever taken the time to encourage someone only to find the knife in your back was placed ever so gently by them? If your answer is "no" then just keep living or stop lying. Don't worry I still forgive you. All jokes aside, it is my belief that many Christians will miss heaven due to unforgiveness, more than any other reason, and perhaps more than all of the reasons combined.
In other words, this is serious business! We're only talking about eternity!
Forgiveness hinges upon two things but let's first look at the scripture in today's lesson.
Matthew 18:21-22 King James Version (KJV)
21 Then came Peter to him, and said, Lord, how oft shall my brother sin against me, and I forgive him? till seven times?
22 Jesus saith unto him, I say not unto thee, Until seven times: but, Until seventy times seven.
Thank God for Peter! Scripture records his words in a way that allows us to see his character. If we were honest we may not have said them but surely, we all thought them. Some of us even without words acted his words out.
Proverbs 23:7a For as he thinketh in his heart, so is he: Luke 6:45b for it is out of the abundance of the heart that the mouth speaks.
Let's paraphrase a conversation with the Lord or prayer. Lord, when do I get to get even with them, before being in trouble with you? To which the Lord replies 490 times.
I can hear their response as recorded in Luke 17 :5 "Lord, increase our faith!" Said with the desperation of being given an impossible task much like Cain after receiving his punishment.In the words of Arnold from the sitcom, Different Strokes
In the words of Arnold from the sitcom, Different Strokes, "what you talking bout Willis?"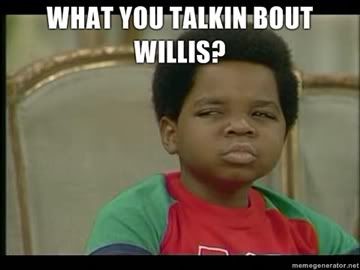 So, Jesus decides to explain with a story. Let's set the cast of characters so that we can relate to, from the story. First, we have God secondly, we have you, and thirdly we have them. Just so there's no confusion, the King is God. The servant that O 10,000 talent is you. The fellow servant is them.
We need to address the two major points on which forgiveness hinges but first let's address the pink elephant in the room.
I'm sure we've all heard it and most probably said it "I forgive, but I will won't forget."
Just FYI, that's code for if ever an opportunity presents itself in the future, I'm going to get even.
Romans 12:19
19 Dearly beloved, avenge not yourselves, but rather give place unto wrath: for it is written, Vengeance is mine; I will repay, saith the Lord.
First, to be forgiven we must forgive!
Secondly, we owe far more to God for our sins, than anyone owes for their sins against us.
Matthew 18:23-28, 32-35
23 Therefore is the kingdom of heaven likened unto a certain king, which would take account of his servants.
24 And when he had begun to reckon, one was brought unto him, which owed him ten thousand talents.
25 But forasmuch as he had not to pay, his lord commanded him to be sold, and his wife, and children, and all that he had, and payment to be made.
26 The servant therefore fell down, and worshipped him, saying, Lord, have patience with me, and I will pay thee all.
27 Then the lord of that servant was moved with compassion, and loosed him, and forgave him the debt.
28 But the same servant went out, and found one of his fellowservants, which owed him an hundred pence: and he laid hands on him, and took him by the throat, saying, Pay me that thou owest.
32 Then his lord, after that he had called him, said unto him, O thou wicked servant, I forgave thee all that debt, because thou desiredst me:
33 Shouldest not thou also have had compassion on thy fellowservant, even as I had pity on thee?
34 And his lord was wroth, and delivered him to the tormentors, till he should pay all that was due unto him.
35 So likewise shall my heavenly Father do also unto you, if ye from your hearts forgive not every one his brother their trespasses.
God is saying, remember what you've done and what you owe? Shouldn't you have had compassion like I've had on you?
Are you willing to forfeit God's forgiveness to get even?
I'm not, we must recognize that forgiveness is nothing more than a choice. Wednesday, Pastor preached on free will. He expounded from the book of Deuteronomy.
Deuteronomy 30:19 I call heaven and earth to record this day against you, that I have set before you life and death, blessing and cursing: therefore choose life, that both thou and thy seed may live:
In other words, God is the author of free will. He doesn't violate it, neither does he allow anyone or thing to do so, not even the devil. Free will is nothing more than choice! The Lord in his infinite wisdom has given all of us in option to choose life or death. Either, is completely within our power.
I don't think that I've ever counted to 500 by ones. It would take about eight minutes to count by each number with one number per second. To keep track of someone sins against us, at least for me, would require a tally, or keeping some kind of record.
Can you imagine keeping such a record?
If we were ever to do this, it sounds kind of like forgiving and not forgetting waiting for someone's sin to equal 491, so that you can get revenge without having to pay the impossible debt that we owe!
In closing, you know that you need forgiveness, at least I do, and learning to forgive is not an option! It cannot be just lip service but must be, from your heart. Forgiving others demonstrates our appreciation for God's forgiveness towards us. It gives us perspective of what the cross, really means, and that the price was paid for our sins. The difference is God has never wronged any of us, ever! The least that we can do is honor his sacrifice and forgive others their trespasses against us.