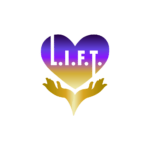 Ladies in Fellowship Together
Upcoming Events:
Save the date for this year's Annual LIFT Women's Retreat. Please see Michelle Forest Harris if you have any questions. The total cost is $100. 18 and under cost: $40.
Lord, look on anything that would come against your work, and grant to your servants that with all boldness our speakers may speak your word!
29 And now, Lord, behold their threatenings: and grant unto thy servants, that with all boldness they may speak thy word,
30 By stretching forth thine hand to heal; and that signs and wonders may be done by the name of thy holy child Jesus."
31 And when they had prayed the place was shaken where they were assembled together; and they were all filled with the Holy Ghost, and spake the word of God with boldness.
Let your Word be declared freely and your GLORY be revealed!