Children's Church is held 2nd & 4th Sundays
CHILDREN'S MINISTRY LESSONS Nov./Dec./Jan.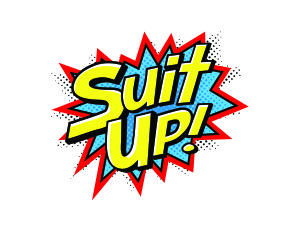 Series Overview
It's time to Suit Up with all of God's armor, so that we will have the power to stand against the enemy's lies and tricks. In Large Group, we'll join a superhero named The Clock and his/her best friend, Sid, on a summer vacation to Epic World where they will learn how to use God's armor to defeat the evil villain, Acro Phobia. In small group, we'll have fun as we learn how to use this armor in our everyday lives.
Series Outline
WEEK 1
Bible Story David and Goliath Suit Up with God's Armor 1 Samuel 17
WEEK 2
Bible Story The Fall Suit Up with the Belt of Truth Genesis 3
WEEK 3
Bible Story  Gideon,  Suit Up with the Armor of Godliness Judges 6:1-32
The Great Commission Suit Up with the Good News Boots For Us Matthew 18:16-20
WEEK 4
Bible Story I'm Blessed When I Want to do What's Right King Belshazzar Daniel 5
WEEK 5
Bible Story Exploring Canaan Suit Up with the Shield of Faith Numbers 13-14
WEEK 6
Bible Story Jesus Heals an Official's Son Suit Up with the Helmet of Salvation John 4:46-53
WEEK  7
Bible Story Jesus Is Tested in the Wilderness  Suit Up with the Sword of the Spirit Matthew 4:1-11
WEEK 8
Bible Story The Sun Stands Still Suit Up and Pray Joshua 10:1-14